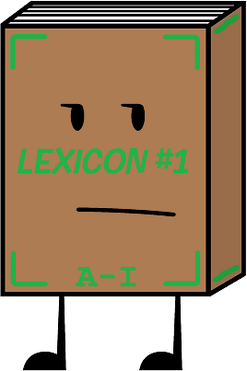 Lexicon, labeled The Social Dexter is a male contestant on Mystique Island who was placed on team Red.
Personality
Lexicon is usually arrogant against other people, but he is also known for charming the girls. While being socially skilled, he also proves to be a mastermind and a devious contestant.
Facts
Coverage
Coming soon!
Trivia
He has the letters A-I on his side, meaning he might come from a collection of lexicons.
Gallery